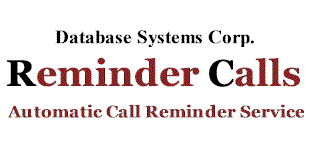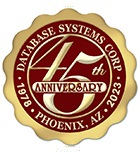 Medical Reminder Calling Service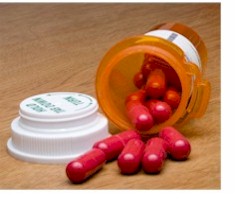 Studies indicate that 125,000 deaths and up to 25 percent of the hospital and nursing home admissions annually can be traced to individuals straying from their prescription medication schedule. Database Systems Corp. has developed a calling service that can assist seniors, caregivers and people just too busy to remember to take their own medications.

DSC provides an individual medication reminder program that automatically calls a subscriber playing a recorded message reminding the individual to take their medications.

DSC has been in business since 1978 developing computer related software and systems. DSC provides inbound and outbound call systems and phone related outsourcing services.

One important application developed by DSC is the CARE (Call Reassurance) phone service. Using this modern technology, community groups or citizens can automatically call individuals, reminding them to take pills and medications at a prescribed date and time. CARE systems have been installed throughout the country. DSC also has installed these systems at our paid service call center where DSC allows online subscribers to signup for these services on an individual basis.
Automatic Medical Reminder Service
DSC can deliver medical reminders to any individual who has access to a landline telephone or cell phone. A pre-recorded message is delivered to either to an answering machine or to the subscriber to this service with a reminder to take a medication.

Simple to complex scripts can be developed for touchphone response using our IVR technology. For example, calls can be directed to medical personnel such as a doctor's office if the notice requires more than a simple "take your pill" reminder.

Contact DSC to learn more about our automatic medicine reminder calling services and phone systems.
How Does Our Medicine Reminder Service Work?
The CARE medication alarm service calls subscribers (on the days and times they specify) and greets them with a recorded message. The medicine reminder subscribers are instructed to "Press 1" to acknowledge the calls.

If after several attempts the subscriber does not answer the phone or acknowledge the call, the CARE program will automatically call the designated contact(s), playing an alert message, and send email alerts as well. Two contacts can be designated and CARE will alternately call each one until the call is acknowledged (for up to 1 hour).

CARE provides a complete log of activity including the status of each call as well as schedule changes.
How Do I Sign-up?

Individuals wishing to receive medicine reminders can subscribe online to our automatic calling service. DSC provides an easy and secure sign-up procedure for our medicine reminder service (For a quick overview, please visit the registration information web page).
Online Enrollment - Sign-up online using our secure website.
Subscriber Profile - Specify the subscriber's profile (dates and times to make calls).
Name Contacts - Identify who we need to contact if we can't reach the medication reminder subscriber.
Secure Payment - Choose one of several enrollment and payment options and pay online using Visa or MasterCard.
Medication Reminder Services
Besides offering phone systems and services for general reminders, DSC has developed an notification service for medication reminders. The following are some additional information pages from the medication reminder website.
Contact Us Today
Contact DSC to learn more about our medical reminder calling services and phone systems.