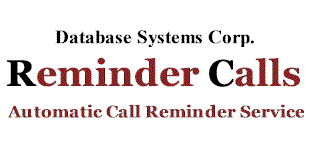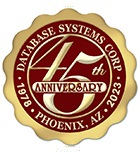 Signup Forms
For Individuals And Organizations
Database Systems Corp. ( DSC )

Database Systems Corp. (DSC) is a leading provider of call center technology which includes automated phone systems as well as call center outsourcing phone services. Our phone systems are state-of-the-art computer telephony integration systems that include IVR (interactive voice response) and voice broadcasting features.

CARE (Call Reassurance) is a program developed by DSC that automatically checks in on enrolled senior citizens, ensuring their well-being. This system and service is proviced by local police and sheriff's offices, but is also provided by DSC directly through our call centers. CARE does more than checking in on seniors. CARE provides medication reminders and checks in on latchkey kids as well as sends individual reminder notices for virtually any type of event or circumstance.

If you are interested in purchasing your own call reminder phone system, Contact DSC to obtain a quote or to learn more about these reminder systems.


---
Reminder Service Signup Forms
Database Systems Corp. provides reminder services for both organizations as well as individuals. The following are links to web pages that contain signup forms for each type of service.
Organizational Signup (Business, Government, Etc.)
If you are an organization such as a government, business, school or community group and wish to send reminders to your membership, please use the following form(s).
Group Reminder Service - Community service program designed to send reminders to members of a community or organization.
Individual Signup
For individuals who wish to subscribe to our reminder service, DSC provides the following registration form.
Individual Reminders - Calling program for individuals who wish to send reminders to themselves or other individuals.


Contact Database Systems Corp.
Contact DSC to learn more about our call reminder products and services.



---