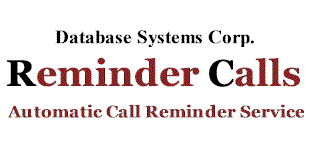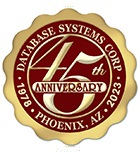 SMS Reminder Service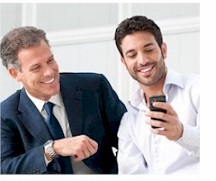 Database Systems Corp. (DSC) provides text messaging services that allows organizations to contact its members or clients using SMS technology.

Text messaging is an easy and cost efficient method of sending reminders to customers and members of any organization. DSC is a leader in providing call processing solutions and outsourcing services including voice broadcasting service. DSC likewise provides SMS broadcast services.

Our text messaging reminder service can send text messages and reminders to your clients and community. Phone messages can be automatically generated from your own computers or websites and delivered to your clients using our XML Push technology.

DSC text message solutions can send one message or millions of text messages. A confirmation can be requested from the mobile device user that the SMS message was delivered. A text response can also be obtained from this user and relayed back to DSC's client.

Contact DSC to learn more about our SMS reminder services and voice broadcast outsourcing programs. For a tutorial on how to use these services, click on the Quick Tour. (Popups must be enabled on your browser).


---
Express Digital Graphics, Inc.

Express Digital Graphics, Inc. specializes in providing its clients with digital photography. Express Digital focuses primarily on sports photography but also provides photographic services for non sports related events. - www.PhotoReflect.com

Express Digital Graphics, Inc. has contracted with Database Systems Corp. to provide phone message broadcasting and reminder services to its clients. Because of its seasonal business, Express Digital sends out marketing reminder messages to its existing clients several times a year.
---
Register Online For SMS Reminder Services
DSC now provides an online signup for both non-profit and business organizations wishing to use our call reminder services. Signup is easy and free! Our competitive rates are affordable, even for the smallest calling campaign.

Start Calling In Just Minutes!. Using our new online signup lets you get started immediately with your calling campaign. Simply create an account and agree to our standard terms and conditions. Then download your list of phone numbers and record a message. We accept major credit cards and for as little as $25, you can begin calling. Its that simple!

Both emergency and non-emergency call reminder services can be provided by DSC.

To register online, click on the the online registration image or button on the right.


---
Contact Us Today
Contact DSC to learn more about our SMS services and products.



Community Services
Medication Reminder