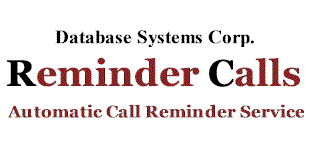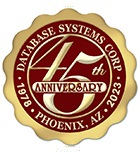 Call Reminder Services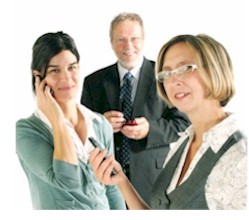 Database Systems Corp. (DSC) is a leading provider of contact center technology and call processing solutions. These include voice message broadcast services at our secured and highly redundant call center.

Employing these voice broadcasting systems, DSC can send hundreds or thousands of phone reminders to your community or clients in just minutes! A pre-recorded phone message can be delivered to either individuals or answering machines, reminding members of upcoming appointments, conventions, community events, warranty deadlines, or even community alerts.

This reminder system technology is ideally suited for reminder services that can be utilized to send notices to clients and to members of a community. Call reminders from DSC can include customized information from a client database (such as the caller's name, appointment date and time). Employing our Text To Speech software, virtually any information can be included in these reminders. In some cases, a message may be left only if an answering machine is detected. A call reminder recipient could be given a message with selection options using our interactive voice response system.

Contact DSC to learn more about our reminder services and phone systems.
Register Online For Phone Reminder Services
DSC now provides an online signup for both non-profit and business organizations wishing to use our call reminder services. Signup is easy and free! Our competitive rates are affordable, even for the smallest calling campaign.

Start Calling In Just Minutes!. Using our new online signup lets you get started immediately with your calling campaign. Simply create an account and agree to our standard terms and conditions. Then download your list of phone numbers and record a message. We accept major credit cards and for as little as $25, you can begin calling. Its that simple!

Both emergency and non-emergency call reminder services can be provided by DSC.

To register online, click on the the online registration image or button on the right.


---
Yellow Book USA
"Founded in 1930, Yellow Book USA is the oldest and largest independent yellow pages publisher in America, with more than 500 directories serving consumers across 42 states and the District of Columbia.

At Yellow Book USA, our core values drive everything we do. We believe that if you can help enough other people get what they want, you will get what you want. This holds true for the way we approach our customers, as well as the way we treat our valued Yellow Book team members." - www.yellowbook.com

Our reminder software helps Yellow Book USA track the delivery of its phone books. Households in specific delivery routes are automatically contacted using our voice broadcasting system. To verify the delivery status of ordered books, this system samples a few homes by calling residents to verify that the books have been delivered as scheduled.
---
Contact Us Today
Contact DSC to learn more about our reminder services, software and phone systems.



Community Services
Medicine Reminders
Latchkey Kids
Emergency Broadcasting