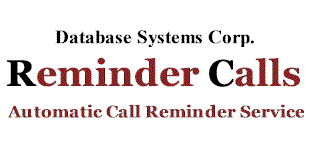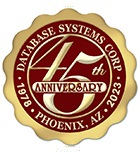 Reminder Phone Systems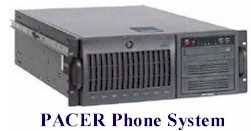 Database Systems Corp. (DSC) is a pioneer in the development of automated phone systems capable of processing inbound and outbound phone calls. DSC provides voice broadcasting solutions at our secure and dedicated call centers. DSC also provides phone systems for clients wishing to send group reminders to their customers or members of a community.

Employing these call reminder systems, DSC technology can deliver hundreds or thousands of automatic voice reminders to customers and clients in just minutes! Recorded messages can be delivered to either answering machines or to individuals reminding clients and group members of upcoming conventions, community events, doctor or dental appointments, warranty deadlines, or emergency alerts.

Different voice reminder messages can be played to an individual versus an answering machine. Most phone reminder calls are simple messages. Complex reminder call scripts can be developed using touchphone responses. Calls can be directed to operators that are standing by or can be transferred to outside third parties.

Personalized information from a computer database (such as name, appointment date and time) can be included in these reminder call messages. An individual could be given a message with selection options using our interactive touchphone response system.

Contact DSC to learn more about our reminder services and phone systems.


---
Central Maine Medical Center (CMMC)

"Central Maine Medical Center is located in Lewiston, a geographic and economic hub for central and western Maine. As a tertiary healthcare center, CMMC offers a host of sophisticated services, including cardiac surgery and comprehensive cancer care. CMMC supports a designated trauma center and LifeFlight of Maine's Lewiston base. With these vital emergency response and critical care transport capabilities, CMMC serves a huge region of Maine."

Database Systems Corp. (DSC) was selected by CMMC (Advanced Collection Services) to provide automatic late payment phone reminders and collection notifications using our voice broadcasting technology.
---
Call Reminder Systems
To deliver call reminders, DSC has developed two series of voice broadcasting systems - the WIZARD analog and the PACER digital phone systems. These modern call processing systems are provided to our clients who wish to purchase their own system.
WIZARD Analog Reminder Systems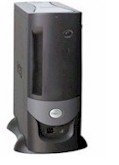 If your call center is small or requires fewer phone lines, the DSC WIZARD analog phone system can fulfill your call processing requirements. These economical systems are capable of managing virtually any type of inbound and outbound phone campaign.

Automatic phone answering is performed using our IVR software that processes inbound phone calls without the need for an operation.

The WIZARD systems employ our voice broadcasting technology which can be used to deliver phone messages. This feature has both commercial application as well as community notification benefits.
PACER Digital Reminder Systems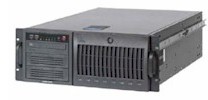 For medium to large call centers, DSC provides digital T1 phone systems capable of automatically answering phone calls while processing automated dialing phone campaigns.

The PACER digital phone system supports digital phone lines and is capable of addressing multiple T1's. The PACER system can simultaneously process hundreds of calls over digital phone lines. These PACER systems can be networked together to support call center environments handling thousands of calls at once.



Call Reminder Services
Phone reminder services can be used in a wide variety of applications. Here is just a sample of these call reminder applications:
Contact Us Today
Contact DSC to learn more about our reminder services, software and phone systems.