Automatic Phone Reminders
Phone Service Automatically Sends Reminders
Automated Phone Reminder Service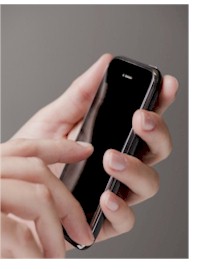 Database Systems Corp. (DSC) has been a leading provider of call processing systems and outsourcing services since 1978. These award winning products include our call answering and voice broadcasting solutions.

DSC has developed an automatic phone reminder service which sends phone messages and phone reminders to individuals, a community, or to any group or customer base. Automatic daily reminders can be generated from your own website or computer and delivered to your clients using VoiceXML technology.

These modern phone systems can place one call or millions of calls using a network of auto dialers. A Pre-recorded message can be delivered to an individual answering the phone as well as to an answer machine. Simple to complex scripts (using IVR technology) can be developed using touchphone responses. Group reminder calls can be transferred to an outside third party.

Contact DSC to learn more about our automated phone systems and services. For a quick tutorial on how to use these services, click on the
Register Online For Automatic Phone Reminder Service

DSC now provides an online signup for non-profit and commercial organizations wishing to use our call reminder service. Use this form to obtain a quotation and pricing information about our services with no obligation until you fax or mail your signed agreement.

For non-profit organizations, our setup fees are waived and the basic monthly fees are reduced if you use this convenient method of registration. If you wish to signup for our individual call reminder service, use this Personal Reminder signup form.

For groups wishing to use our service, signup online and SAVE! using one of our convenient Group Reminder Registration forms.


---
Connecticut Council of Police Unions

"CCOPU Constitution - To protect and advance through united action and through the medium of organized labor, the welfare of police employees and to promote efficiency in the police service, we adopt this constitution." - www.ctcop.org

The Connecticut Council of Police Unions is utilizing our automated phone reminder program and phone system to contact its membership in case of an emergency as well as a reminder service for upcoming union events.
---
Contact Us Today
Contact DSC to learn more about our call center technology products including automated appointment reminder services.



Community Services
Medication Reminders
Latchkey Kids
Emergency Alerts